PA General Meeting - Brave Conversations 2.0: Black Lives Matter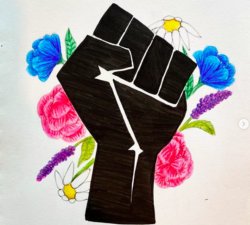 What

PA General Meeting - Brave Conversations 2.0: Black Lives Matter

When

6/10/2020, 6:30 PM

–

7:00 PM

Where

zoom
Please attend the last PA meeting of the year. They will review the budget and how we are preparing to support the community in the coming year amidst so much change.
The Zoom for the PA meeting from 6:30 - 7 pm was sent out via Jupiter Ed.
Directly following the PA Meeting, beginning at 7 pm, is
Brave Conversations 2.0: Black Lives Matter
Teacher Diamond Skinner and parent and educator Kate Gerson will host this webinar and diaglogue wherein we will focus on issues of racism, implicit bias, and mapping our roles in a social change ecosystem. We welcome families to join in this most important workshop. We are
hoping we can have an Q&A portion at the end.
Copy to Google Calendar
•
Download iCal Event